Join us for our 4th Anniversary Party at Thunder Island Brewing Company on Saturday October 21st. We'll be celebrating, rain or shine. 🍻
Sat 10/21 11am to 10pm
Family Friendly
Free Admission
What a wild year it has been, from the icepacolyptic snow storms 🌬❄️ to the Eagle Creek Fire 🔥. It's time for a good ol' fashioned shindig! The fire pit will be blazing and the beer will be flowing. Join us for some new tasty beers, delicious food, good company and live music.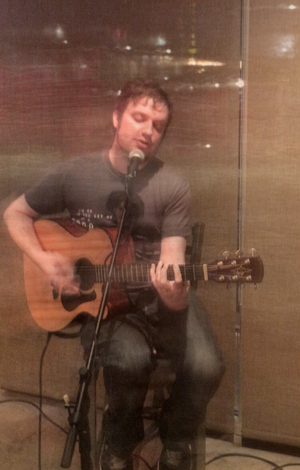 Music Lineup!
1:30pm Kirch & Athena

Sweet local tunes with our very own Athena and her partner Kirch

3:15pm Lumberjack

Vagabond Rock n' Roll with a shared love for Roots music

5:15pm Dallas David Ochoa

A unique and diverse blend of indie rock, pop, and funk

7:30pm Freak Family All Stars

A little bit of rock, bluegrass, and alt-country makes for a Freak-in epic show, featuring legendary Portland musicians Turtle VanDemarr, Roger North, Tye North and Pete Krebs.
Pictured Left: Our lot on WaNaPa for our forever home. Photo by Piper's Aerial Photography.
ALSO, we're revealing some details of our new building plans! (aka our future home on main street in Cascade Locks). We are beyond excited! We won't be moving anytime soon, but we'll break ground NEXT year and we can't wait to tell you all about it
Thank you all for being apart of our journey these last four years. What a long, strange trip it's been. We couldn't have done it without you.
Cheers! The Thunder Island Brewing Crew
PLAY & STAY: Consider spending the whole weekend and supporting our local businesses that had to close due to the Eagle Creek Fire!
LODGING OPTIONS
AIRBNB RENTALS
More info on local businesses at cascadelocksstrong.com